Meet Dr. Even-Hen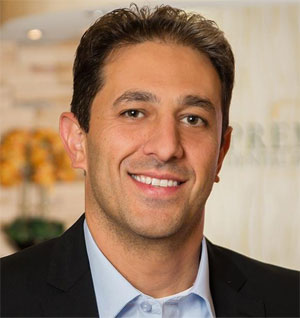 Dr. Even-Hen: Board Certified, Laser Certified Periodontist
Neer Even-Hen, DMD is a board-certified periodontist by the American Board of Periodontology and an implantologist (a dentist with expertise in implant dentistry). Dr. Even-Hen is a strong believer in helping his patients achieve a healthy, beautiful smile by using the latest technology to achieve the best results. He focuses on each patient's comfort by using less invasive procedures and the newest techniques to improve smiles, treat periodontal disease, and correct gum recession.
A native of Montreal, Canada, Dr. Even-Hen graduated cum laude from Yeshiva University and received his dental degree from the esteemed University of Pennsylvania School of Dental Medicine. He earned his specialist certificate in periodontics from the University of Rochester Eastman Dental Center and completed his associate fellowship training in laser dentistry at the Biolase Institute in San Diego.
"I believe in minimal discomfort, less invasive procedures and utilizing the latest technology to provide the very best care for my patients."
---
Our Staff
Tammy Taylor
Bio Coming Soon
Lynn Even-Hen
Bio Coming Soon